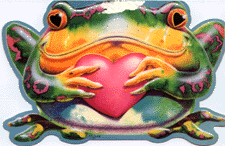 Marshal Robinson
Age: 45
Height: 6'2"
Weight: 200Lbs
Eye Color: Blue
Hair: Blonde
Race: White

Hobbies:

Love Sports, Especially Bowling. Love Dancing, Traveling,Writing and Bible Studying.

Marshal's Message to You:

"I've been incarcerated thirteen years and eligible for parole in 2001. I'm a former business man who got greedy - lesson learned, big time. Heavy financial and family losses, must start over but will be successful again. Divorced. College education, good sense of humor. Enjoy writing, written several poems and songs, currently writing a book. Very lonesome, looking for a friend to pass the time and share experiences. Brighten up my day and let me brighten up yours. Please write me and I will write you a poem. All replies answered. Ladies only, 35 plus. Bye, or hopefully, just so long."

Snail Mail Address:

Marshal Robinson, 463250
Ramsey One 10 Wing #36
1100 F.M. 655
Rosharon, Texas 77583

or E-mail at FaPenPals@hotmail.com

**Please mention to Marshal that you got his name from FA PenPals**


Click Here to go back to the main page.