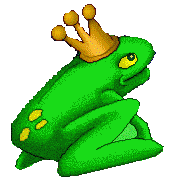 Maurice Thompson
A Question From Maurice:

"Legal Question: Arrested Nov. 1977 for murder, attempted murder, two counts robbery, one count burglary. Found guilty same next year. Sentenced to Death on Murder, counts 2, 3, 4, and 5 were stayed pending appeal. California State Supreme Court upheld conviction on counts 1 and 2, kicked out 3, 4, and 5. Sentenced to 7 years to life, never sentenced on attempted murder that carried 4, 5, or 6 year sentence.

If not sentenced for attempted murder and that victim not related to murder victim, how can that person attend parole hearings?"

Snail Mail Address:

Maurice Thompson, B-97478
4A-3A-109
P.O. Box 1902 End of Hwy 202
Tehachapi, CA 93581-5902

or E-mail at FaPenPals@hotmail.com

**Please mention to Maurice that you got his name from FA PenPals**


Click Here to go back to the main page.