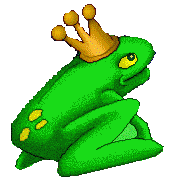 Mack Webb
Age: 32
Height: 6'
Weight: 192Lbs
Race: African American

Hobbies and Interests

Sports, Working Out, Movies, Reading Novels.

Mack's Message to You:

"Hi There!
My name is Mack Webb, #610078. I am 32 years old, 6'0" tall and weigh 192lbs. I am an African American. I am from Dallas, Texas. I have no kids and am very close with Mom and Dad. I have one sister and two brothers. My hobbies are sports, working out, movies, reading novels. I love to meet new people and make friends. I am a very straight forward person and honest and trustworthy. Most people tell me I am kind and have a generous heart. I am seeking for a very sincere, caring, respectful person to correspond with. Someone who can think for her/him self and is not afraid to speak what is on her/his mind. "Yes" I am in prison and will release in 2004. Someone that does not judge me because I am in prison feel free to ask me anything that comes to mind. I would try to answer as honest as possible. Write soon!"

SnailMail Address:

Mack Webb, 610078
Wynne Unit
Huntsville, TX 77349

or E-mail at FaPenPals@hotmail.com

**Please mention to Mack that you got his name from FA PenPals**


Click Here to go back to the main page.