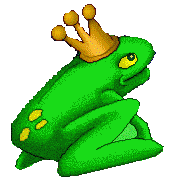 Neftali Fuentes
Age: 38
Eyes: Cafe
Hair: Black
Weight: 145lbs.
Race: Hispanic

Hobbies & Interests:
Ejercicio, Fusbol, Soccer, Nadar En La Playa, Bailer, Ir Al Cine.

Neftali's Message to You:

"Soy un caballero romantico que busco una bella amistad con una inbra de 30 or 40 o 50 or 60 o 65 anos. Para in talar una buena a misda. Soy un caballero sinsero que no me gusta la mentira. Soy sinsero y muy romantico espero su Linda corta."

Snail Mail Address:

Neftali Fuentes H-98291
C7-212
Salinas Valley State Prison
P.O. Box 1050 Soledad, CA 93960-1050

or E-mail at FaPenPals@hotmail.com

**Please mention to Neftali that you got his name from FA PenPals**


Click Here to go back to the main page.