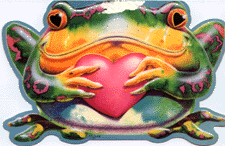 T. Otto Brown
Age: 48
Height: 6'3"
Weight: 210lbs
Eyes: Brown
Hair: Brown
Race: White

Hobbies & Interests
NASCAR, Baseball, Reading, History, Good Intelligent Conversation.


Otto's Message to You:

"If you don't mind a tattooed fella who has been locked away for a while with a bit more to go, want good conversation, and are 18-60 years, put pen to paper and let's make each other's day a little better. S.A.S.E. and "Pic" gets the same. I don't like being lonely."

SnailMail Address:

T. Otto Brown, K-59652
A1-135-U
Mule Creek State Prison
P.O. Box 409000
Ione, CA 95640-9000

or E-mail at FaPenPals@hotmail.com

**Please mention to Otto that you got his name from FA PenPals**


Click Here to go back to the main page.