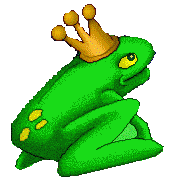 Oscar Galindo
Age: 21
Height: 5'11"
Weight: 190Lbs
Eye Color: Brown
Hair color: Black
Race: Hispanic

Hobbies:

Working Out, Reading, Writing, Meditating and Learning.

Oscar's Message to You:

"Looking for a nice, sensitive and caring woman with whom I can share my thoughts with, share a couple of smiles and grow into a strong mature friendship as time goes by. Touch each others hearts and know that we can always share things with each other. A friendship that will grow in trust, honesty, kinship and respect. I have a good sense of humor. I can be a shoulder in time of need. It would be nice to receive correspondence from ages 21 and up. Your correspondence is truly appreciated."

Snail Mail Address:

Oscar Galindo, P-38643
Pelican Bay State Prison
A-4 121
P.O. Box 7500
Crescent City, CA 95531-7500

or E-mail at FaPenPals@hotmail.com

**Please mention to Oscar that you got his name from FA PenPals**


Click Here to go back to the main page.