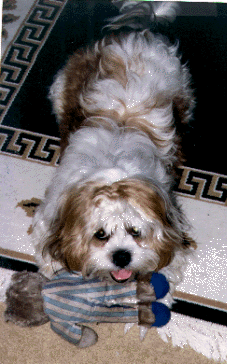 Oludare Ogunde's Loyal Friend Sparky
Oludare's Personal Information
Age: 34
Height: 6'2"
Weight: 195Lbs
Eye Color: Brown
Hair Color: Black
Race: Black

Oludare's Hobbies and Interests

Reading, Writing, Soccer, Boxing, Playing Music, Pursuit of Peace and Happiness for Self and Others, Studying Nature and Human Behavior.

Sparky's Message Concerning His Owner Oludare:

"My name is Sparky and my beloved Owner is imprisoned in Virginia. I miss him dearly. Especially I miss the unconditional love and care that he showered on me since I was a puppy. He needs assistance and supportive, caring friends as he goes through this difficult period in his life and struggles for freedom. You will find him kind, intelligent, loving, altruistic, latitudinarian, humorous and more. Perhaps you could make a difference in his life!"

Oludare's SnailMail Address:

Oludare Ogunde, 244290
HU-6
Greensville Correctional Center
901 Corrections Way
Jarratt, VA 23870

or E-mail at FaPenPals@hotmail.com

**Please mention to Oludare that you got his name from FA PenPals**


Click Here to go back to the main page.