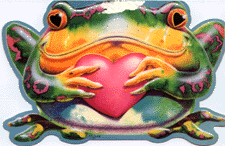 Philip Clark
Age: 27
Height: 5'10"
Weight: 200Lbs
Eye Color: Sky Blue
Hair Color: Brown
Race: White

Hobbies and Interests: Cooking, Traveling, Music, Outdoors, Working Out, and Some Sports.

Philip's Message to You:

"Ladies Only! I am a mature gentleman that still knows how to treat a lady like a lady! I am an open minded person that is a great listener. I am looking for a mature female that would like to correspond as friends which could lead to endless possibilities. I am not interested in playing games or receiving financial assistance! I would just like to meet someone who can make these gloomy days and lonely nights brighter. So if you think you are capable of putting my smile back in style then I'd like to hear from you. Nationality is unimportant. Ages 25+."

SnailMail Address:

Philip Clark K-56925
PO Box 100
Vienna, IL 62995

or E-mail at FaPenPals@hotmail.com

**Please mention to Philip that you got his name from FA PenPals**


Click Here to go back to the main page.