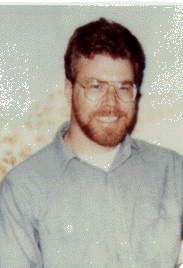 Patrick Gordon
Age: 42
Height: 6'6"
Weight: 235 Lbs
Eye Color: Blue
Hair Color: Light Brown
Race: White

Hobbies:
Reading, Music, Drawing, Exercising.

Patrick's Message to You:

"Hello. I'll be 43 February 2000, Pennsylvania born, honorably discharged from U.S. Marine Corps in '80.
I've been on Death Row now with minimal outside contact for nearly 16 years. At times, the distance between inside and outside seems to grow by light years. I was convicted of an armored car robbery. I've worked at expanding my mind in various ways. I gobble up fiction, J. D. Vance to Turow. I enjoy everything from thrillers to Socrates. I've even tried to wrap my mind around Plotinus and Augustine...without a whole lot of success...Or, did I succeed by not succeeding? I feel John Bradshaw and Dr. Wayne Dyer are on to something, maybe Eric Fromm was too. I'm curious about cultures and the people within. I have a great sense of humor and love to laugh even at myself.
I enjoy music: Moody Blues, Fleetwood Mac, Crash Test Dummies, and some classical. I dabble at drawing and take college courses. I believe staying in shape is essential for both physical and mental health. I exercise religiously and wonder about religion occassionally. I'm not into dogmatic belief, but understand a spiritual path exists.
My hope is to find a compassionate woman/friend with intellectual curiosity, someone with an awe for life, someone that can be serious when needed, yet laugh out loud when things go awry. A real and solid friend. Please contact me."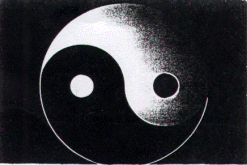 Snail Mail Address:

Patrick Gordon, D-06800
NS-27-N
San Quentin State Prison
San Quentin, CA 94974

or E-mail at FaPenPals@hotmail.com

**Please mention to Patrick that you got his name from FA PenPals**


Click Here to go back to the main page.