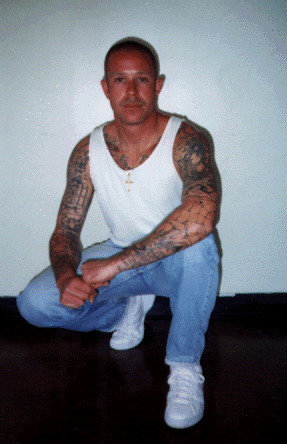 Richard LaTrace
Age: 29
Height: 5'10"
Weight: 175 Lbs
Eye Color: Hazel
Hair Color: Blonde
Race: White

Hobbies:
Sports, Staying Healthy, Reading, Chess, Tattoos, School.

Richard's Message to You:

" Ladies only. I've been in prison for 11 years, 3 years left. I'm looking to find a friend that I can share my feelings with. Prison is a very lonely place. I hope there is someone who can be a friend to me. Ages 21+. I hope to hear from you."

Snail Mail Address:

Richard LaTrace, 88183
Dakota Unit
Arizona State Prison
P.O. Box 13007
Yuma, AZ 85366

or E-mail at FaPenPals@hotmail.com

**Please mention to Richard that you got his name from FA PenPals**


Click Here to go back to the main page.