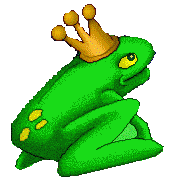 Robert Robinson
Age: 30
Height: 5'9"
Weight: 220Lbs
Eye Color: Hazel/Green
Hair: Brown/Black
Race: Black

Hobbies:

Music preferably R&B and Jazz, Reading, Keeping in Shape.

Robert's Message to You:

"Refreshing different GBM, light skinned, kind, caring, great sense of humor. I've been told that I'm down to earth. ISO GB/W HM, 30-50 for friendship and possibly more. Needs to be down to earth also. Maybe I'm looking for you! Will answer all. No head games please."

Snail Mail Address:

Robert Robinson, AM-8713
SCI-Greene
175 Progress Dr.
Waynesburg, PA 15370-8090

or E-mail at FaPenPals@hotmail.com

**Please mention to Robert that you got his name from FA PenPals**


Click Here to go back to the main page.