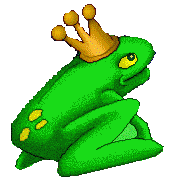 Rafael Vasquez
Age: 39
Height: 5'4"
Weight: 155 Lbs
Eye Color: Brown
Hair Color: Black
Race: French(Mutt)

Hobbies:
Creative Dramatic/Narrative Writing, Legal Writing, Body Building, Cooking.

Rafael's Message to You:

"Misfortunately incarcerated Military Veteran, college educated, seeks woman with a sense of balance to assist in (female) character development for future literary endeavors, and for thought-provocative correspondence. Must be smarter than the average bear, have sense of humor and emotional clarity. Literary genre is primarily contemporary tragedy written in the destabilizing and effective tradition of "Love Story" (circa. 1972 - Ryan O'Neal-Ali McGraw). Adventure secondary genre. Come to the page and rest. Photo."

Snail Mail Address:

Mr. Rafael Vasquez, #738214
Coffield Unit
Rt. 1 Box 150
Tennessee Colony, TX 75884

or E-mail at FaPenPals@hotmail.com

**Please mention to Rafael that you got his name from FA PenPals**


Click Here to go back to the main page.