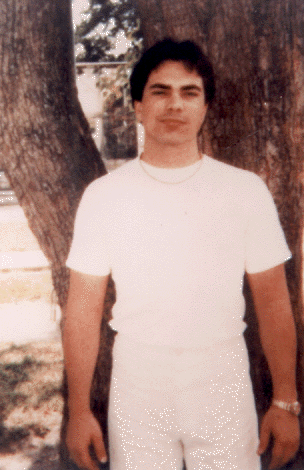 Stephen Avageanos
Age: 30
Height: 5'11"
Weight: 185Lbs
Eye Color: Brown
Hair Color: Dark Brown
Race: Caucasian

Hobbies:

Restoring Old Muscle Cars, Boating, Swimming, Camping, Horse Back Riding and Cooking.

Stephen's Message to You:

"I'm physically attractive with a contagious smile. However, my true treasures lie within. I'm fun, adventurous, generous, loyal, understanding, compassionate, responsible, honest, trusting, thoughtful, gentle, sensitive, humorous, loving, passionate and have a hunger for life in all its rich variety. I'm looking for a true friend. Someone of good heart, spirit and humor. Not just some surface characteristics. Please don't judge me by my incarceration alone."

Snail Mail Address:

Stephen V. Avageanos, 255918
F-3105-U
Santa Rosa Correctional Institution
5850 East Milton Rd.
Milton, FL 32583

or E-mail at FaPenPals@hotmail.com

**Please mention to Stephen that you got his name from FA PenPals**


Click Here to go back to the main page.