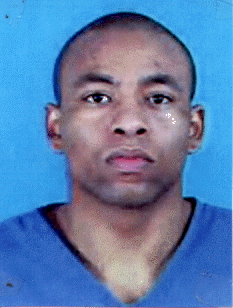 Stacy Blackmon
Age: 25
Eyes: Brown
Hair: Black
Height: 5'10"
Weight: 179lbs.
Race: Black

Hobbies: Write, Read, Play Basketball, Learn, Enjoy Life As Best As I Can No Matter What.

Stacy's Message to You:

"I go home next year. But for now I'm asking you to not let my present predicament have any affect on your judgement or taint my chances in getting to know you. I made some bad choices in life, but we all fall short, some of us moreso than others. As life goes on I'm using this bid as a learning experience and a stepping stone. I'm looking for a friend or whatever time brings forth. I ain't gonna set no limitations on you, me, us, on how far we can go, or what we can achieve or be, but whatever it is that we be or become let's be the best that we can be. Life is filled with challenges, gambles, and risks, but it is up to us which we choose to take on. Maybe our correspondence will be for the best...maybe not, but only your decision and time can tell the rest. Selah."

Snail Mail Address:

Stacy Blackmon, 866106
A-2120
Jackson Correctional Institution
5563 10th St.
Miami, FL 32445

or E-mail at FaPenPals@hotmail.com

**Please mention to Stacy that you got his name from FA PenPals**


Click Here to go back to the main page.