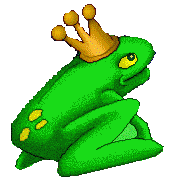 Scott A. Charlie
Age: 19
Eyes: Brown
Hair: Dark Brown
Height: 5'7"
Weight: 160lbs.
Race: Native American

Scott's Message to You:

"I'm looking to write an intelligent, open-minded individual, someone that is willing to help me see the world through their eyes but won't play petty games or tell lies. I also hope they are willing to work with me to rise above so we could fly like eagles instead of some caged doves. If you fit this profile I hope you drop me a line and help me elude the rest of this time. I promise I'll write back as soon as possible."

Snail Mail Address:

Scott A. Charlie AO #43566
Max UB-7
Montana State Prison
700 Conley Lake Road
Deer Lodge, MT 59722

or E-mail at FaPenPals@hotmail.com

**Please mention to Scott that you got his name from FA PenPals**


Click Here to go back to the main page.