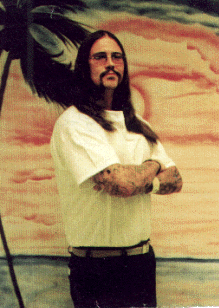 Steve Garrett
Age: 27
Height: 6'2"
Weight: 220Lbs
Eye Color: Brown
Hair Color: Brown
Race: White


Hobbies and Interests

Poetry, Art Work, Body Building.

Steve's Message to You:

"I've been in prison for 6 years but still have a sense of humor. I am looking for friendship and someone to share some laughs and smiles with. If this sounds like something you would like to do please write and I will send you a smile!"

SnailMail Address:

Steve Garrett, 95782
Unit CCF F2-11
P.O. Box 600
Canon, CO 81215

or E-mail at FaPenPals@hotmail.com

**Please mention to Steve that you got his name from FA PenPals**


Click Here to go back to the main page.