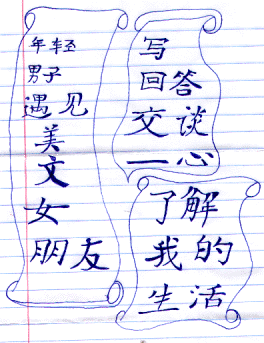 Shun M. Mimms
Age: 27
Height: 5'11"
Weight: 189Lbs
Eye Color: Dark Brown
Hair Color: Black
Race: Human Being (of mixed origin) or Creole

Hobbies:

Once in a Lifetime Experiences, Underground Parties, Documentaries on Nature, Music (Latin, Reggae, Hip-Hop, Alternative, R&B), and Working Out.

Shun's Thoughts:

"Universal minds of all cultures welcome of the female species. Searching for a kind, open-hearted woman who one can link a legitimate pen-pal relationship with. The essence of your soul is what I seek to connect with in all truth and sincerity so that we of the human race may continue to blend and elevate in one alliance of life. Peace."

Snail Mail Address:

Shun M. Mimms , K-63407
Pinckneyville Correctional Center
R5 (57)
P.O. Box 999
Pinckneyville, IL 62274

or E-mail at FaPenPals@hotmail.com

**Please mention to Shun that you got his name from FA PenPals**


Click Here to go back to the main page.