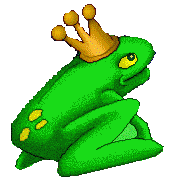 Steven K. Smith
Age: 42
Birthdate: Nov. 21, 1961
Height: 5'11"
Weight: 150 Lbs
Eye Color: Brown
Hair Color: Short Brown
Race: White

Hobbies:
Writing,Cooking,Horseback Riding, Outdoors, Camping, Music- Varieties, Poetry, Pets.

Steven's Message to You:

"S/W/M - Age 42, Paroles soon - June 19, 2004, Non-Smoker, Non-Drinker, Non-Drug User. In search of correspondence with a full figured woman ages 25 to 50. Any kind, caring, fun loving woman who'd enjoy a lot of interesting excitement in life and a possible L.T.R. will be just enjoyable to be with. And can you handle a fun loving, outgoing guy like me. And ready to settle down. If you so desire to do just that please contact me. I'm ready. How about you? And it'll be fun. (smile) And you can write me direct to."

Snail Mail Address:

Steven K. Smith, D-09080
A Gym 042
Mule Creek State Prison
Post Office Box 409099
Ione, California 95640-9000

or E-mail at FaPenPals@hotmail.com

**Please mention to Steven that you got his name from FA PenPals**


Click Here to go back to the main page.