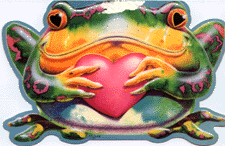 Tim Ebelhar
Age: 41
Eyes: Blue
Hair: Light Brown
Height: 6'1"
Weight: 185lbs.
Race: White

Hobbies: Music, Reading, Chess, Current Events, Crossword Puzzles, Scrabble, Movies, Working Out.

Tim's Message to You:

"I used to travel across the country a lot but now with my wings clipped for a while I travel with my mind by reading, listening to music and trying to catch a few shows on TV. I especially like Discovery, TLC, Travel Channel and the Sci-Fi Channel. I exercise my body as well as my mind. I enjoy writing and meeting new people. All letters will be answered."

Snail Mail Address:

Tim Ebelhar, K61387
Pinckneyville Correctional Center
P.O. Box 999
Pinckneyville, IL 62274

or E-mail at FaPenPals@hotmail.com

**Please mention to Tim that you got his name from FA PenPals**


Click Here to go back to the main page.