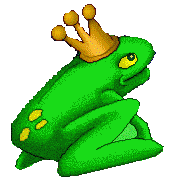 Tim Farrell
Age: 24
Eyes: Brown
Hair: Brown
Height: 5'10"
Weight: 175lbs.
Race: Mexican American

Hobbies: Exercising, Educating Myself and Others, Learning about Other's Interests, City and Wild Life Exploring.

Tim's Message to You:

"I seek to correspond with an intellectual and kind hearted female whom would be interested in establishing a friendship. I am an open-minded and versatile person that enjoys sharing my experiences and having others share theirs with me. Housing unit does not allow us to take pictures."

Snail Mail Address:

Tim Farrell, K-32746
D-6 115U
Pelican Bay S.H.U.
Post Office Box 7500
Crescent City, CA 95532

or E-mail at FaPenPals@hotmail.com

**Please mention to Tim that you got his name from FA PenPals**


Click Here to go back to the main page.