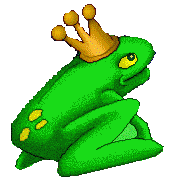 Timothy A. Hampton
Age: 40
Eyes:Brown
Hair: Black
Height: 5'11"
Weight: 181 lbs.

Hobbies: Football, Basketball, Swimming, Various Music, Reading and Writing, Spending Time with My Lady.

Timothy's Message to You:

"Incarcerated African American male, handsome, caring, loving, seeking special lady who is interested in creating a warm loving friendship and enjoys stimulating and expressive communication. The idea is to happily share my life and innermost thoughts with a woman. The idea is that a woman could be loved, cherished, admired, respected, valuable for her wisdom, insight and humor. Timothy wishes to nurture a unique friendship with a sensitive female of any nationality. Age unimportant. Photo if possible ."

Snail Mail Address:

Timothy A. Hampton, 079240
C-Dorm-1120-L
Santa Rosa Correctional Institution
5850 E. Milton Rd.
Milton, FL 32583

or E-mail at FaPenPals@hotmail.com

**Please mention to Timothy that you got his name from FA PenPals**


Click Here to go back to the main page.