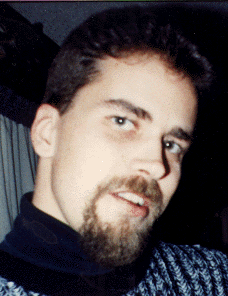 Tim Pennington
Tim's Message to You:

"Wow! It is so nice to finally meet you! I was getting concerned, afraid you may have taken a wrong turn or got lost at another site. :) I have been waiting to hear from you for some time now. We have so much to talk about. I know we will become Great Friends! I'm very excited at the thought of writing you, share stories, life experiences, and hopefully lots of smiles to brighten your day. If you would like to write to me this is my name, number and address. I hope to hear from you real soon. Take care!
Your friend,
Tim Pennington. "

SnailMail Address:

Tim Pennington, 39700
E.D.C.F.
P.O. Box 311
El Dorado, KS 67042-0311

or E-mail at FaPenPals@hotmail.com

**Please mention to Tim that you got his name from FA PenPals**


Click Here to go back to the main page.