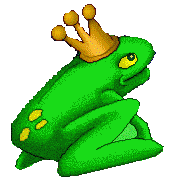 Tom Roberson
Age: 38
Height: 5'11"
Weight: 205 Lbs
Eye Color: Green
Hair Color: Brown
Race: White

Hobbies:
Drawing, Tatooing, Harleys, Music, and Women!!.

Tom's Message to You:

"I am a prisoner doing a healthy stretch, but not letting it do me! I'm past my youth, but not past my prime and life has taught me much that I now want to share with a soulmate! I want to learn from her too! Art has captured my imagination, using my outlaw past to create fantasy works that expose my inner self and my personal vision! Enter my world and learn its secrets. I'll hide nothing from you! Together we will challenge Fate and WIN! Please send photo and I will answer all! Seeking SWF 18-48!!."

Snail Mail Address:

Tom Roberson, E-73237
C-1-217-L
High Desert State Prison
P.O. Box 3030
Susanville, CA 96127-3030

or E-mail at FaPenPals@hotmail.com

**Please mention to Tom that you got his name from FA PenPals**


Click Here to go back to the main page.