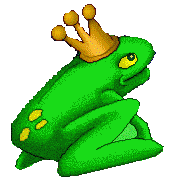 Vanderbilt Hooks
Age: 42
Height: 5'9"
Weight: 220Lbs
Eye Color: Brown
Hair Color: Black
Race: Black

Hobbies:

Sports, Reading, Writing.

Vanderbilt's Message to You:

"Seeking Friends. Incarcerated B/M, 42 years old, 5'9", solid, single, sincere, handsome, caring and very sensual. I'm searching for friends. Someone to communicate with. Someone that I can share my thoughts and someone that I can listen to when they want to share their thoughts. I enjoy sports, football, basketball, track and field, etc. , reading, writing and studying things that will be beneficial to me when I re-enter society. Friends and companionship are very important and very much needed in my life. I'm spiritually, mentally and physically strong. Age and race unimportant. Friends are. Please write."

Snail Mail Address:

Vanderbilt Hooks 077062
Florida State Prison
P.O. Box 181
Starke, Florida 32091

or E-mail at FaPenPals@hotmail.com

**Please mention to Vanderbilt that you got his name from FA PenPals**


Click Here to go back to the main page.